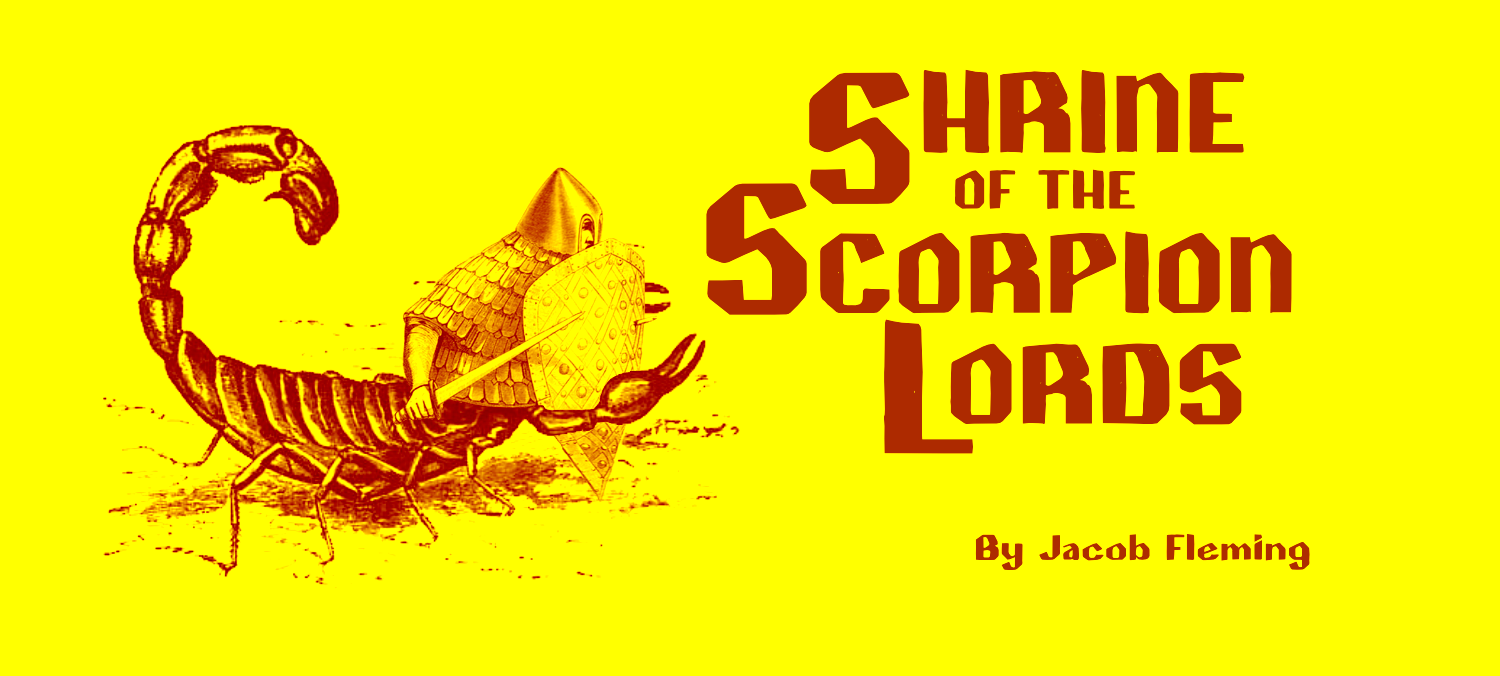 Shrine of the Scorpion Lords
A downloadable Tabletop RPG Adventure
Among the dunes in the desert, miles away from the nearest civilized town, the black marble entrance to the Scorpion Lord Shrine stands—a monument of their sinister nature. No one dares approach the shrine, certainly not by their own choice.
The desert outpost Fort Drywater is in need of help to stop the menace of the dreaded Scorpion Lords—an evil group of half-men half-scorpion marauders bent on ridding the desert of outsiders. Drywater, a rough and tumble oasis in the desert wastes, has only recently begun to bring in steady supplies to this remote edge of civilization. Now the Scorpion Lords, as they are known, have started attacking the incoming supply caravans leaving no survivors. It's only a matter of time before they turn on Drywater to finish them off...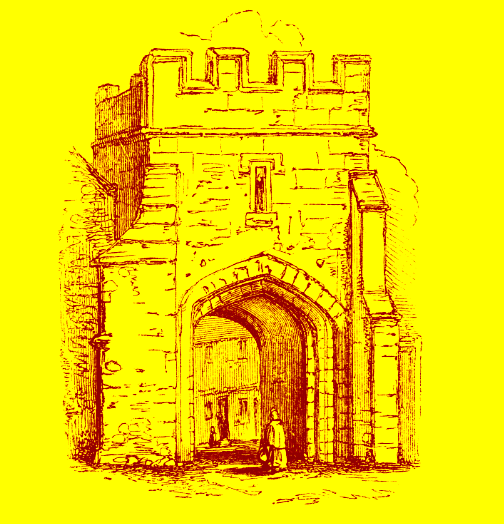 This is a short adventure (about 1 or 2 sessions depending on how the players tackle the challenges) designed to be used with Dungeon Goons but could be converted to your system of choice with a bit of prep. It's got a small starting town, Fort Drywater, a little hexcrawl on the Desert Wastes, and a keyed dungeon filled with loot and danger.
It fits on one sheet of standard printer paper folded in quarters. I find the size fits well in my moleskine notebook with a copy of Dungeon Goons!
Risograph Print version available here:
http://gelatinouscubism.bigcartel.com/product/shrine-of-the-scorpion-lords

Purchase
In order to download this Tabletop RPG Adventure you must purchase it at or above the minimum price of $2 USD. You will get access to the following files:
Shrine of the Scorpion Lords.pdf
1 MB